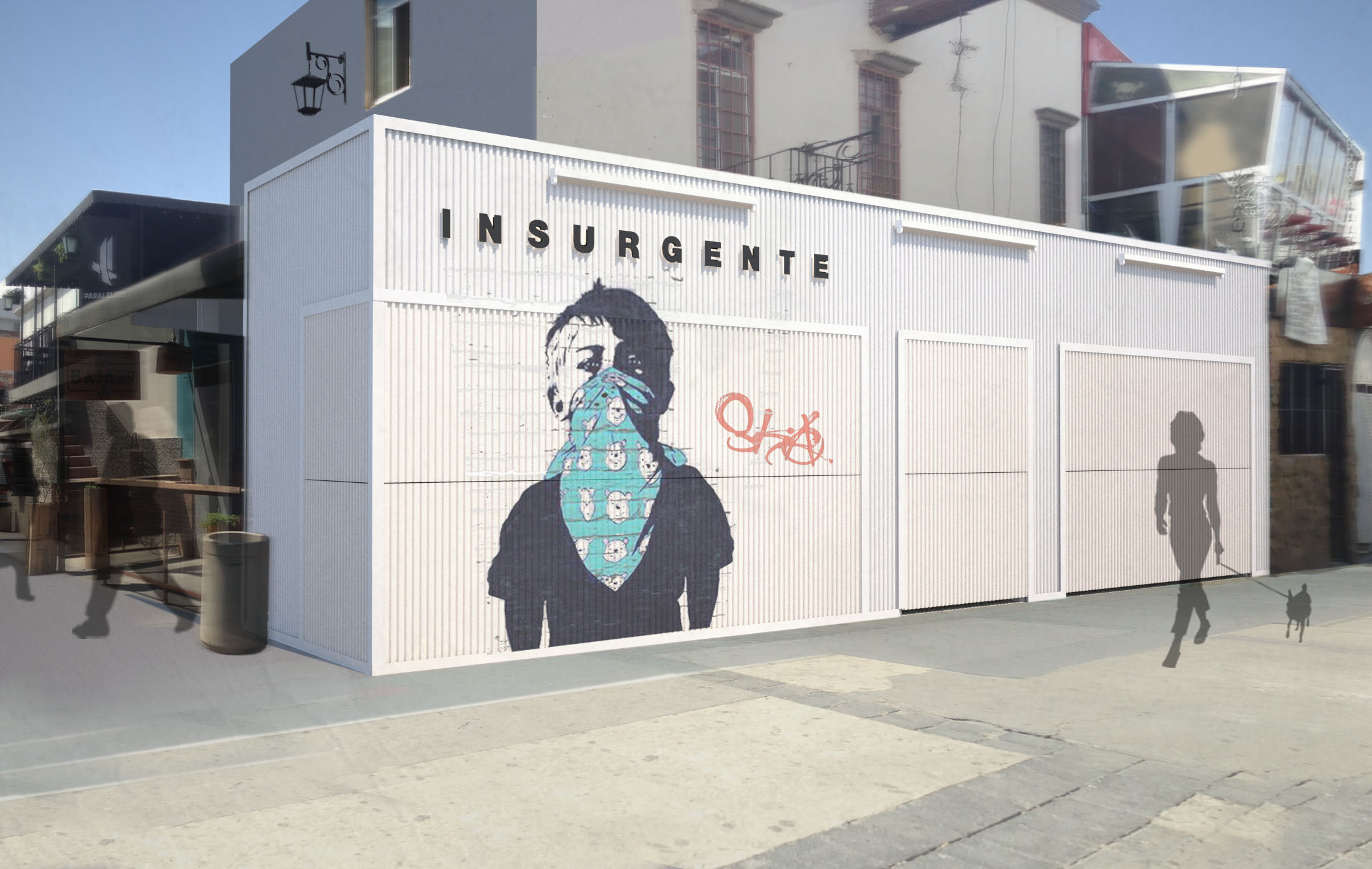 insurgente tap room, tijuana, b.c.
The Insurgente Tap Room is a 500 square foot tasting room and exterior beer garden/patio exclusively for Insurgente craft beers. It is located in Plaza Fiesta, as the area has become a hotbed for indpendent craft beers to establish their brands.
The tap room becomes a simple white container that stands out from the surrounding mix of loud, colorful materials, and opens up to the outside with bifold doors which double as awnings for shade. When closed, the container is protected from the elements and keeps the interior secure when business has ceased.
Completed summer 2015.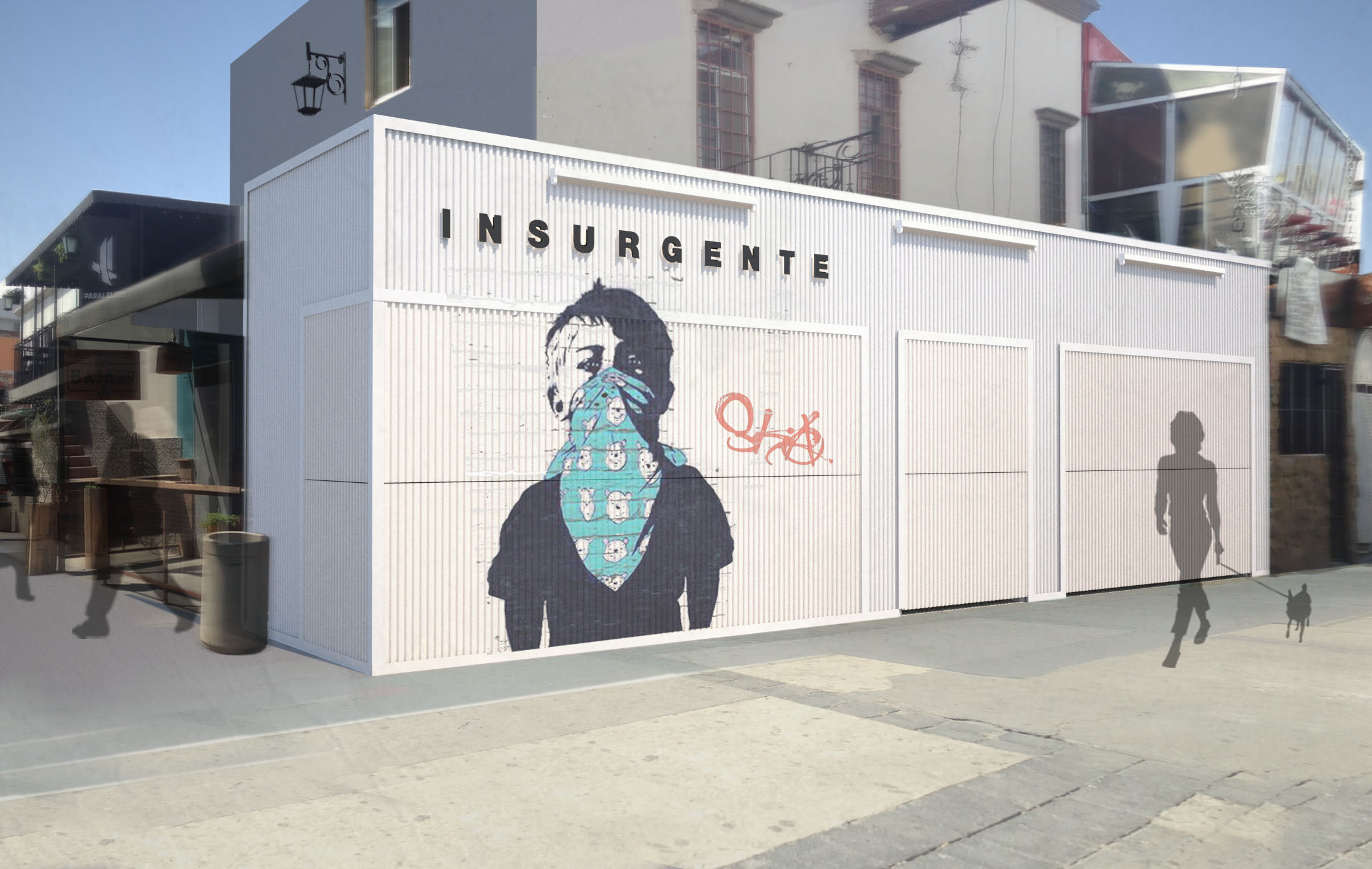 facade as cavas
A white wall is an invitation for vandalism, but in this case, it is an opportunity for public art to become part of the surroundings and use the facade as a canvas.